If you want to create a new facade on the house, you can choose between very many materials. Very popular is the natural material wood. Most often it is considered a bit boring, because you can see this material everywhere in the neighborhood and there is little spectacular and new on the market. If you are a little less traditionally oriented and want to try something more daring, you can resort to the chic and trendy design Shousugiban. This method turns the ordinary wood into something artistic and unusual.
Japanese style trendy wood design
The method of surface charring of wood originates from Japan and has been used since ancient times in various places around the world. It was practiced to protect wood from the weather and from insects. The usual rotting process, which affects any wood used near or on the ground, can be stopped with the method. The surface of the wood not only looks very attractive, it better withstands many influences and the treatment makes it durable for a very long time.
Especially on surfaces that are exposed to the weather, wood treatment like this is worthwhile. Since no other wood treatment such as paint, oil or impregnation is necessary, the wood can even be cheaper to buy in the long run than other woods. Another advantage of the Shousugiban method is that the material remains easy to work with. It is still possible to drill, saw or mill the wood.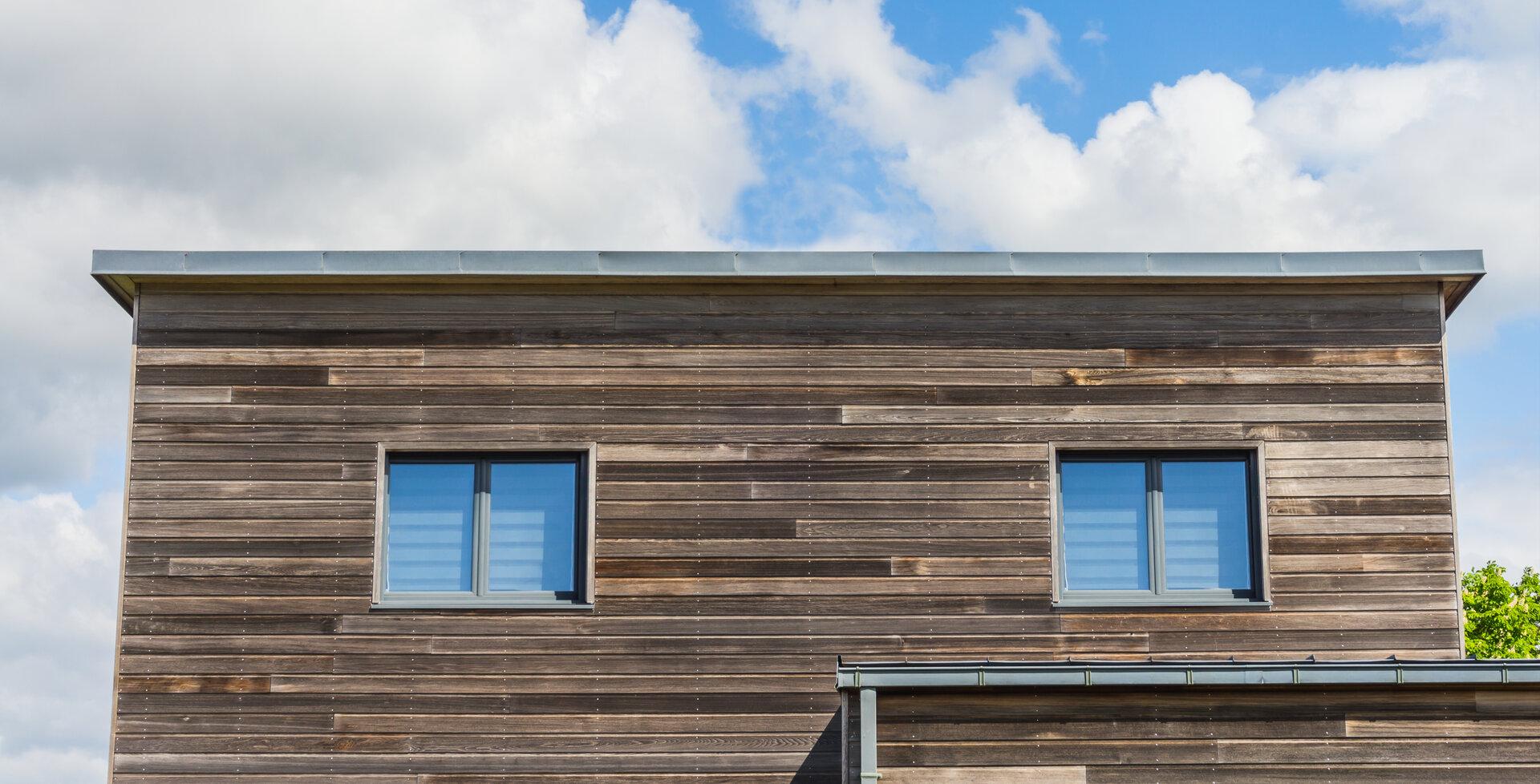 Different shades possible
With the Japanese method you can create woods in different tones. Lighter, mottled or dark colors can be created with the flames. The best way is to look at the different offers at the dealers and choose a design that fits the facade of the house. You can also use the fancy designs inside the house. In the staircase, one has areas that lend themselves to such a design.
Fashionable yet traditional
Fashionable facade design has a long tradition. You can see in Japan such houses in large quantities, which decorate their facades with the method Shousugiban. In Europe, this processing of wood is not yet so well known. Traditionally, Japanese cedar was used, but there are also European species of wood on the market, which were made durable and attractive in this way. With the modern ideas, architects and homeowners have at hand an unusual facade design that positively stands out.
Being novel and unusual for European viewers, the buildings appear surrealistic and very modern. Burnt wood harmonizes very well with concrete elements, with glass or with bricks. Stainless steel also looks excellent in combination with the flamed woods. The new design ideas bring beautiful accents to architecture and can be used on new buildings as well as in the renovation of old buildings. The interesting surfaces offer a lot of practical benefits, but also a beautiful look for the eye.
Source:
Manbetta – stock.adobe.com // Fotoschlick – stock.adobe.com
Read more: